Bitmain AntMiner S5 Power Consumption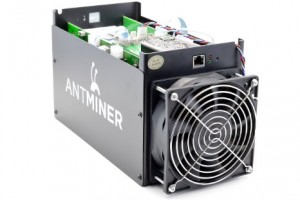 Previously I analyzed the power consumption of one of my S2 bitcoin miners.
Today I will look at the next generation of miner, the Bitmain AntMiner S5. It is supposed to be more powerful, and use half the power of the previous generation, which the AntMiner S2 miner is built on.
Here is my actual setup: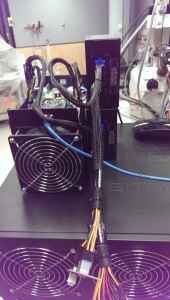 I am powering the S5 with 2 Silver Stone 450 watt power supplies.  The power consumption of a miner can be as dependent on the power supply efficiency as on the miner design.  This setup draws 5.01 Amps (120V)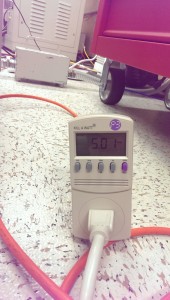 and 578 Watts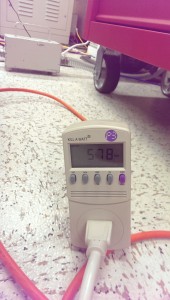 I let the Kill-a-Watt monitor consumption for 24 hours, just like with the S2.  The AntMiner S5 consumed 13.88 KWH of electricity for a day of mining.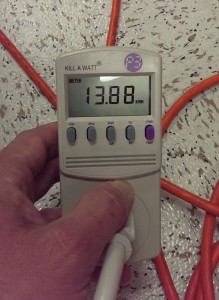 Side by side comparison:
                                             AntMiner S2                      AntMiner S5
Hashing power                        1000 GH/s                         1155 GH/s
Continuous power                    1065 Watts                        578 Watts
 Daily usage                              27.56 KWH                         13.88 KWH
So you can see the S5 does live up to it's promise of lower power usage for the same (even slightly increased) hashing power.